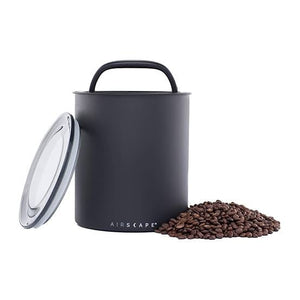 As part of our approach to sustainability and ditching single use packaging, we've chosen Airscape containers for home coffee storage. These keep your coffee beans fresher for longer by removing air from the container.
With its patented lid design, the Airscape removes and locks out the air from the container, making sure that your food is the freshest it can be. Using an air valve, the Airscape lid forces out the air as you push down on the inner lid, releasing the air from the container. You can then close the valve to lock out the air and lock in the freshness. Use the Airscape for all of your pantry ingredients including coffee, tea, flour, sugar, cereal,seeds, nuts, and anything else that you need to keep fresh.
Half price refills available when you pick up at our Brew Bar at 13/5 Bridge St, Newtown Geelong.